Sapporo is a city of abundant history and culture. From ski resorts, mountainside hikes, and seafood markets – this Northern Japanese city has plenty to offer visitors looking for an adventurous holiday or cultural exploration alike.
Whether you're staying just one day or five days here are the best things you can find throughout your stay!
Odori Park
This lively park right in the heart of Sapporo stretches over 12 long blocks with several fountains, monuments, playgrounds, and ponds making it the perfect place for a leisurely stroll or jog. During summer and winter festivals, the area lights up with live music performances and countless stalls selling souvenirs and food.
Sapporo TV Tower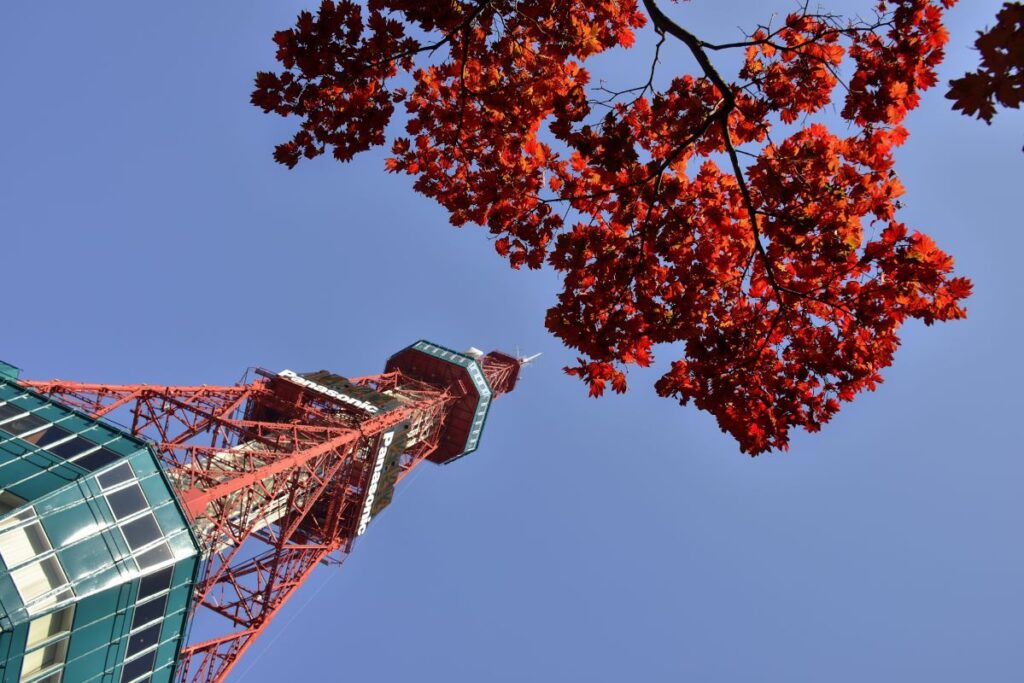 Get ready to be mesmerized by breathtaking 360-degree views of Sapporo from this 147-meter-tall tower located in Odori Park! The building is made entirely out of steel pipes giving it an intricate structure like no other television station anywhere else in Japan. If you're feeling extra brave take the 'spiral staircase observation deck challenge – climbing all 168 steps to reach heights that even birds can only dream about!
Moerenuma Park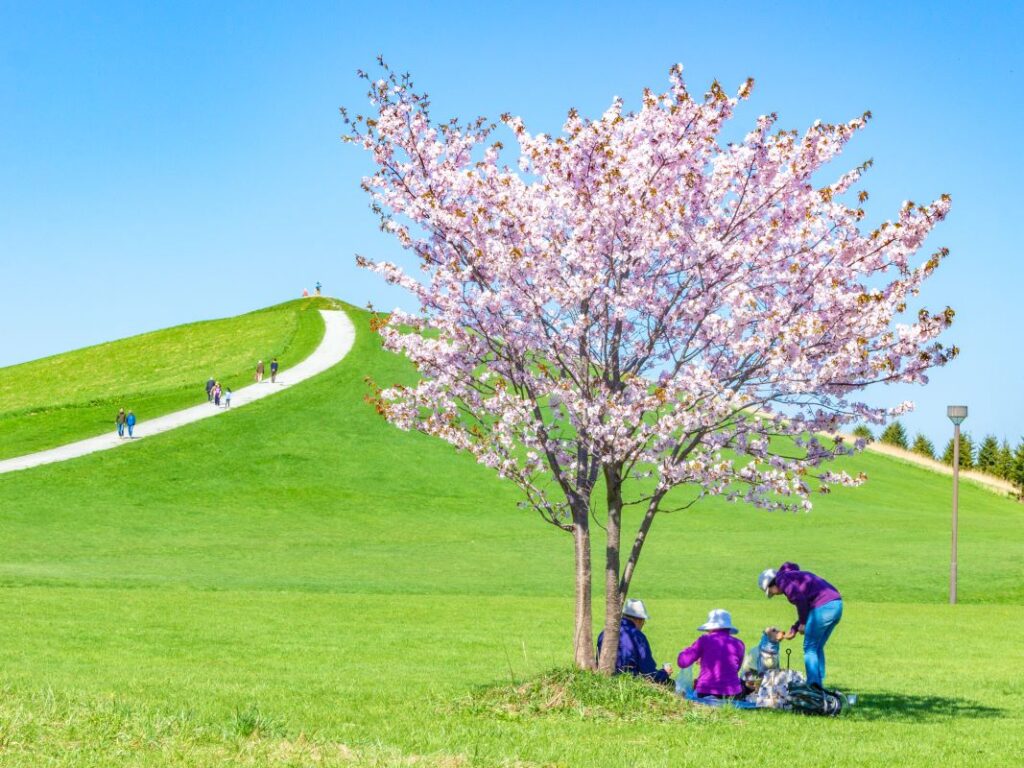 This modern park is a must-see for any nature enthusiast. Designated as one of Japan's top 100 landscapes, it offers great spaces to relax and explore among its rolling hills dotted with sculptures by the world-famous artist Isamu Noguchi including playgrounds, swimming pools, and walking paths.
Nijo Fish Market
The vibrant Nijo Seafood Market should be on your must-visit list on your way through Sapporo. Here you can purchase fresh fish and delicious dishes prepared right in front of your eyes! The inside air smells like briny sea water whilst food stalls lining up outside give off inviting aromas – make sure to taste the famous Sapporo crab if you get a chance.
Mount Moiwa
This 531m tall mountain is located just outside of downtown, offering spectacular views from its summit reached by an aerial tramway or cable car! Bring along your hiking gear for more adventurous routes through thick forests and shrubbery that take about two hours to complete. On clear days in wintertime when snow covers all vegetation the sight can be truly magical.
Hokkaido University
Walk around one of Japan's oldest universities known as 'Hokudai' among locals – founded in 1876! Set in a picturesque landscape with traditional buildings and ancient cherry trees, this vast campus will provide you with insight into the university's fascinating history. Don't forget to visit The Hokkaido University Museum which displays artifacts such as dinosaur skeletons.
Ramen Yokocho
Calling all ramen lovers – Ramen Yokocho is your go-to destination for some of Sapporo's best bowls of noodles located near Susukino Station. Whether you fancy seafood or pork bone broth take a pick from one out of the many stores that line up inside this alleyway setting creating an atmosphere like no other!
Hokkaido Jingu Shrine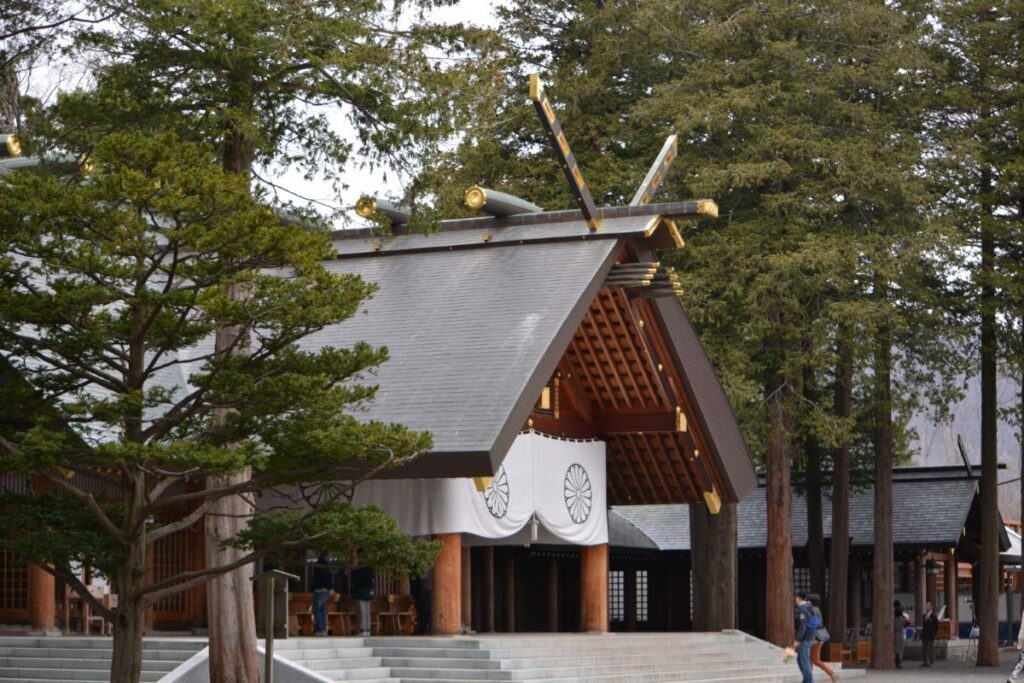 This traditional Shinto shrine located at the foot of Mt. Moiwa was first built in 1869 and has since been worshipped as a spiritual symbol for locals to bring luck and good fortune into their lives. As you enter through its large gates enjoy walking among the lush trees, admiring the bold architecture and serene feeling.
Sapporo Snow Festival
The Sapporo snow festival is held every year during February when giant sculptures made entirely out of pure snow fill up Odori Park! Different stages host live concerts while food stalls offer delicious treats such as yukimochi – grilled rice cakes served with special sauce and shrimp.
Sapporo Clock Tower
This historical landmark is known for being the first western-style building ever built in Sapporo since 1878. From its exterior to its interior, it looks exactly like an old European house from the outside but what's interesting about this place are all the timepieces located inside.
Party In Susukino
Susukino District lies at the heart of downtown serving as a nightlife hub filled with pubs, bars, and karaoke spots! Try out the huge selection of local craft beer on offer and grab a bite from one of many restaurants ranging from traditional Hokkaido style to international dishes. Whether you're looking for fun nightlife or delicious food, Susukino is your answer.
Onsen in Jozankai
For those who want some relaxation after all that sightseeing why not try visiting an outdoor Onsen located right by the Toyohira River? Here you can soak up natural hot springs while admiring views over beautiful landscapes with snowcapped mountains -all these are possible at Jozankei Hot Springs resort known as Japan's 'Little Alps'.
Sapporo Station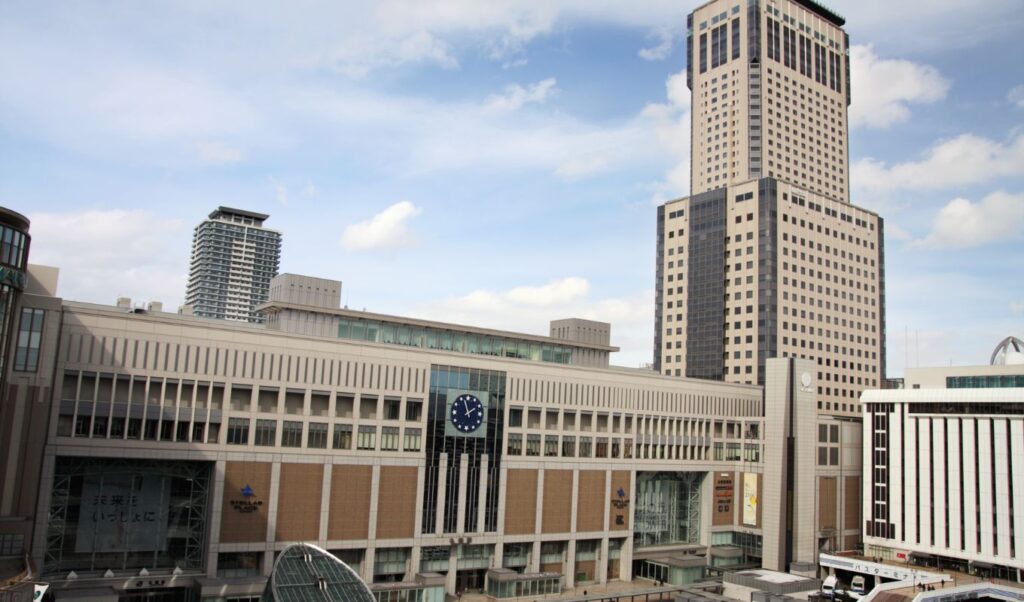 Explore Sapporo's Central station for some retail therapy at its numerous stores and eateries. Spend a few hours browsing around the shops here where you can find everything from local souvenirs to electronics or fashion! You won't be disappointed.
Tanuki Koji
This well-known street just off Susukino district is packed with restaurants serving up tasty dishes such as ramen noodles, soba, and sushi – all ready to satisfy your stomach's hunger craving in no time. A word of warning though – this popular destination gets crowded very easily, so make sure to book your tables in advance.
Shiroi Koibito Park
If you're a fan of sweet treats then this is the place for you! At Shiroi Koibito park, visitors can get hands-on experience making their own Japanese traditional biscuits or 'shiroikoi' using cream and chocolate. You also have an opportunity to learn how these delicious snacks are produced directly from the factory's shop where they offer various flavors available only here!
Sapporo Maruyama Zoo
Visit Sapporo city's very own Maruyama zoo which houses over 250 different species from monkeys and lions, to tigers! Make sure you don't miss the iconic penguin parade at 2:30 pm every day where these birds march in circles around an outdoor pool area – a must-see for all families.
Former Hokkaido Government Office
This grand historical building located right next to Odori Park is one of Sapporo's oldest structures built by European architects back in 1888. It was once used as the seat of government -now renovated into a museum with an art gallery featuring works inspired by local history providing insight into Northern Japan during the Meiji era.
Nakajima Park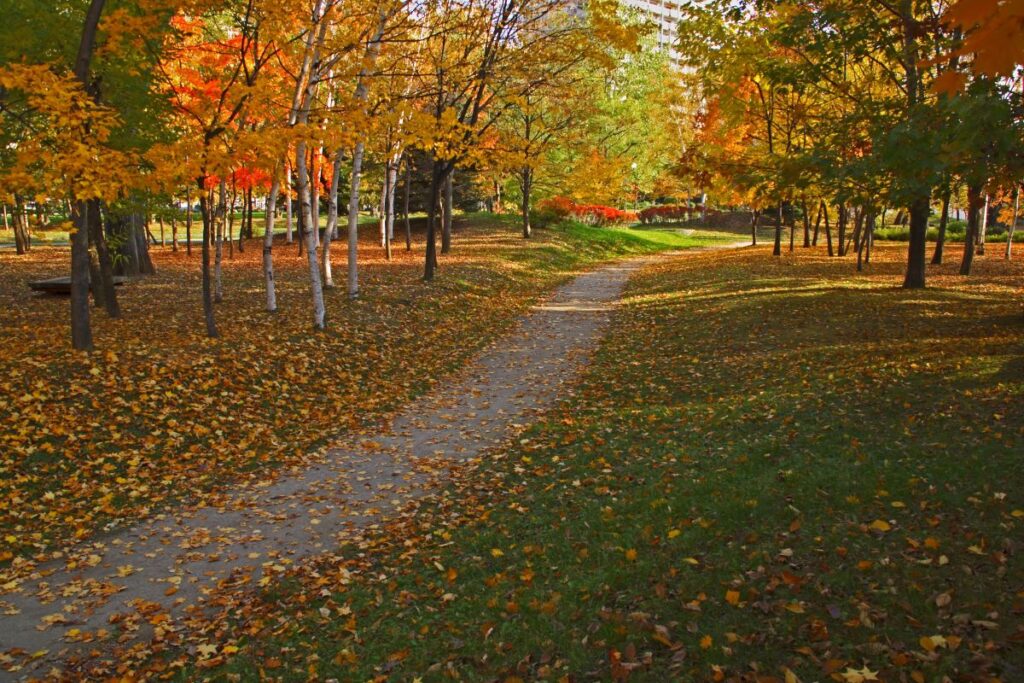 Enjoy a peaceful stroll around the gorgeous Nakajima Park located at the southern end of Susukino. Enjoy boating on ponds, strolling along flower beds, or watching locals play traditional instruments -all against the backdrop of some spectacular views of Mount Okura behind you making it the perfect place for relaxation and fun alike!
Sapporo Beer Museum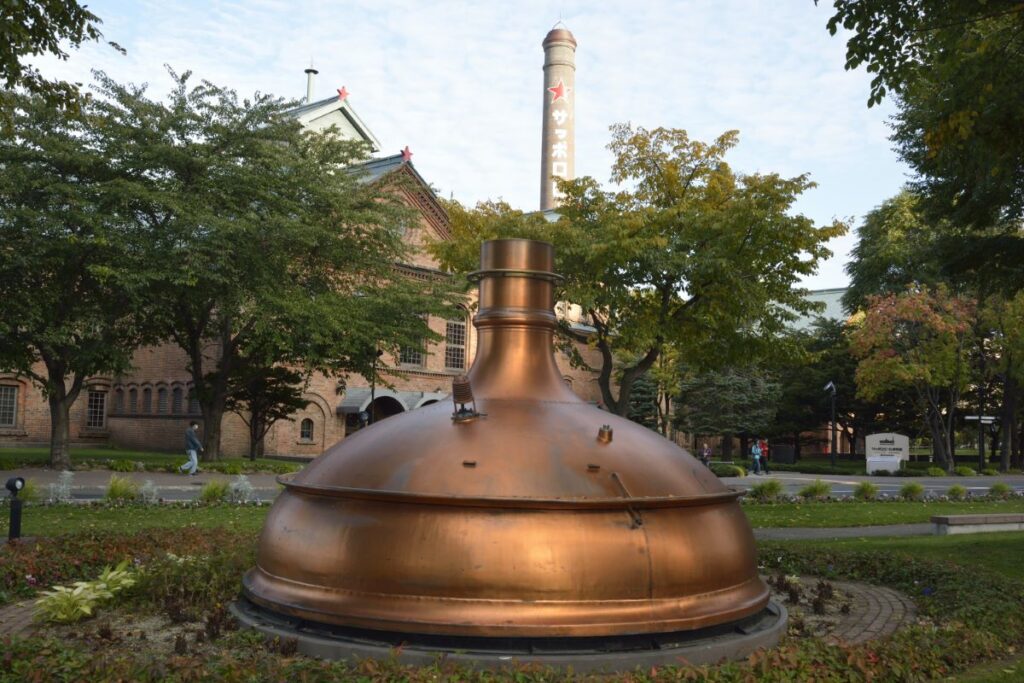 Take time to learn about Hokkaido's famous beer brewing industry at the brewery museum known as 'Kaitaku-no Mura'. Watch an educational video about the history production process then sample a variety of beers produced here – all served complimentary after your tour!
Hokkaido University Botanical Garden
.Discover this special garden surrounded by Hokudai's campus and river. This place offers different kinds of greenhouses for visitors who want to learn about various plant species, as well one large park with pathways where you can spend a leisurely afternoon.
Historic Village Of Hokkaido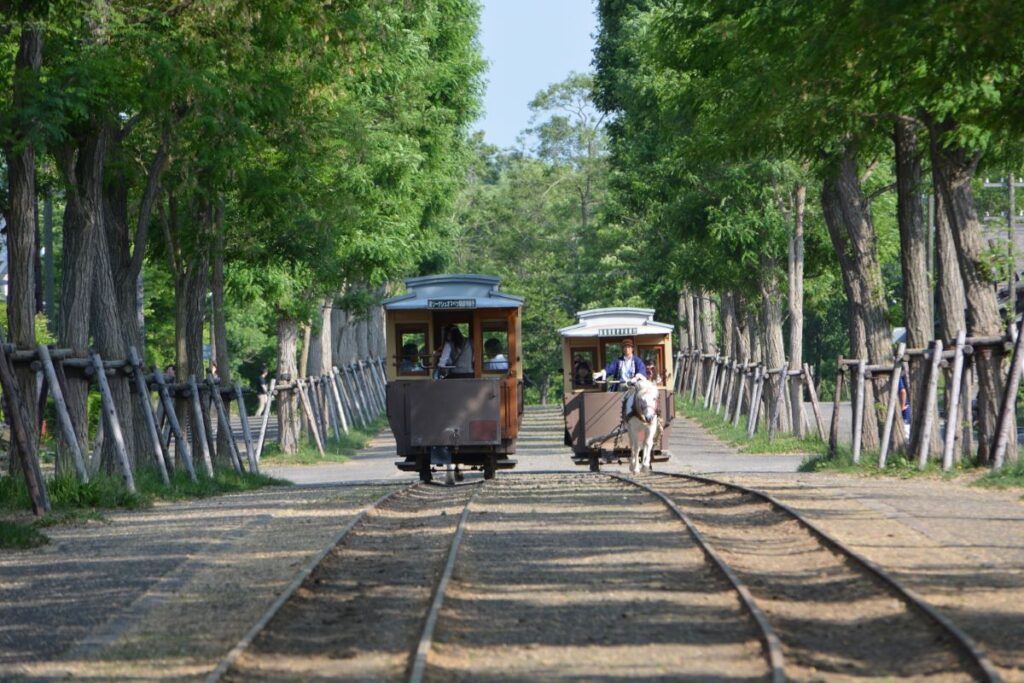 .Take time to travel back in time while exploring an old village built late 19th century during the Meiji era – an interesting open-air museum allowing you to glimpse into traditional Japanese culture firsthand through exhibitions of folk crafts, tools, and structures.
Sapporo Art Park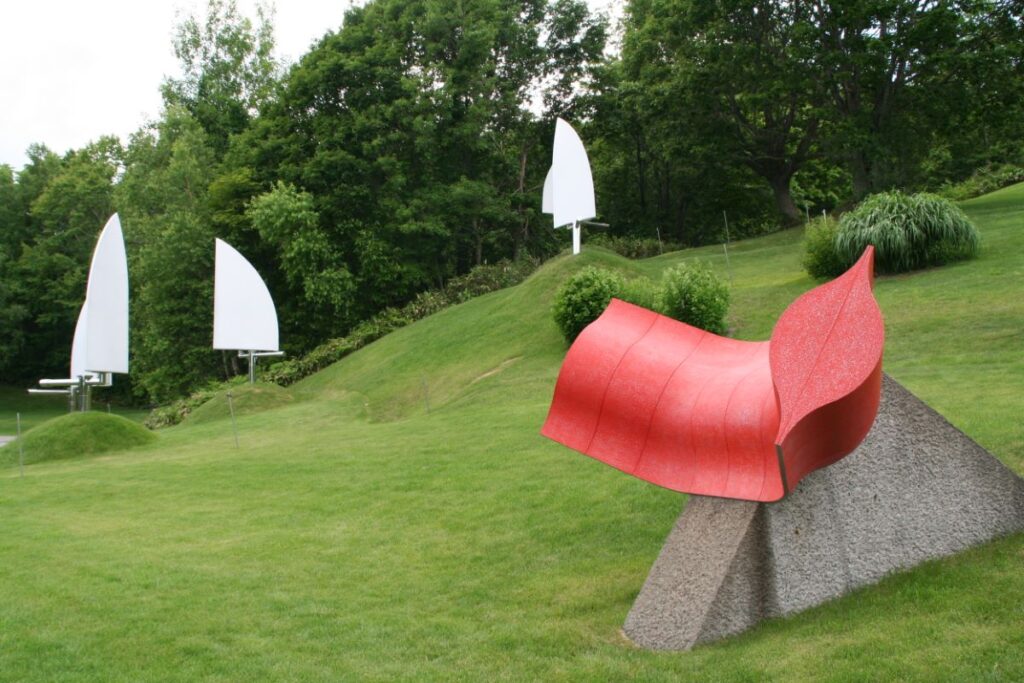 Spend a day exploring this art park on the southern outskirts of Sapporo. The area features indoor galleries, a cafe serving up delicious local food as well an outdoor sculpture park – an ideal place to escape crowds while enjoying some of the city's finest artwork. Pro Tip: don't forget your mosquito repellent!
Enjoy Soup Curry
No trip to Sapporo would be complete without trying out its renowned dish – soup curry! This unique combination of mild spices makes it unlike anything else you've ever tasted before– there's no shortage of places serving up their own variety of flavors make sure to grab at least one bowl while you are there.
Go Skiing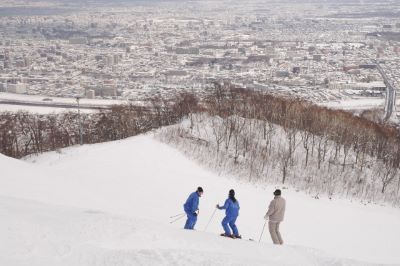 Sapporo is a great destination for winter sports lovers due to its abundance of ski resorts offering everything from beginner trails to advanced slopes. Check out these popular ones including Sapporo Teine, Kiroro Resort, or Rusutsu -all within close proximity city.
Enjoy Your Trip To Sapporo!
From strolling around gardens and parks to partying in downtown districts – there's an activity suitable for everyone in this dynamic northern prefecture of Japan. Be sure to make the most of your stay by visiting the sights mentioned above so that you can experience all the different sides beauty of Sapporo during your next visit!