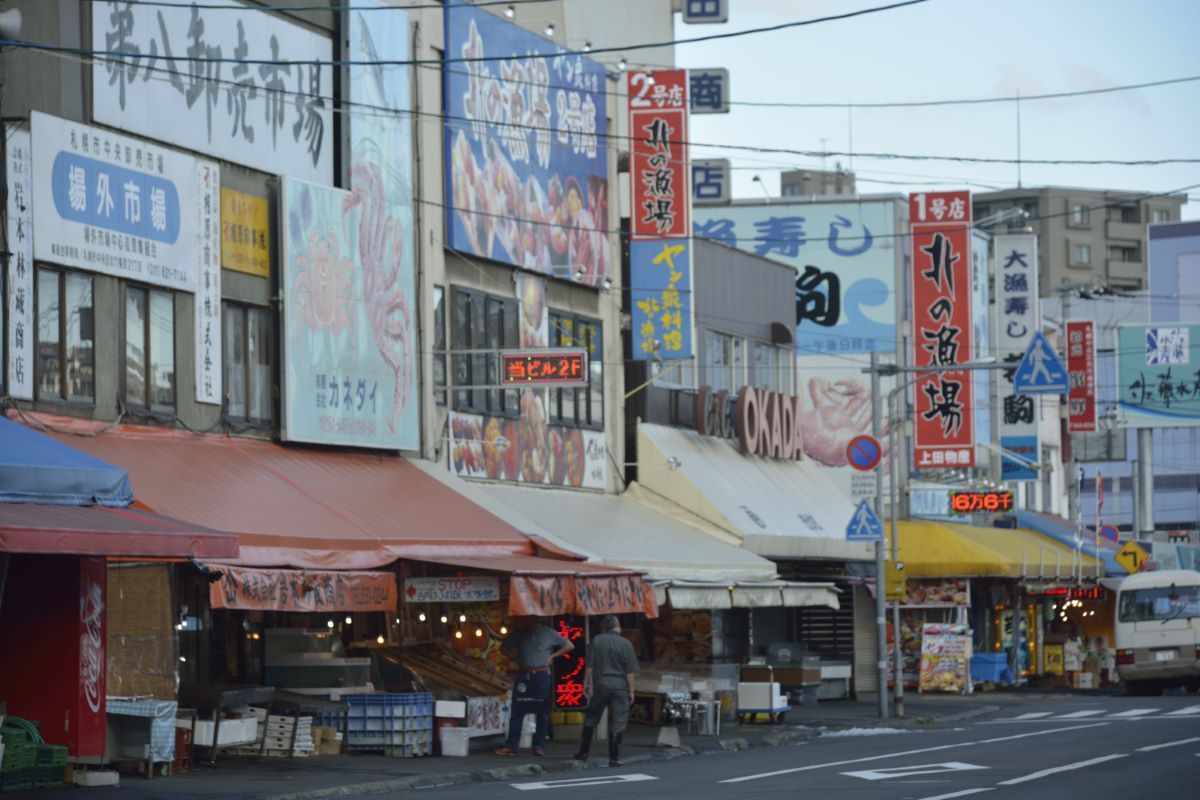 The Sapporo Central Wholesale Market is the commercial hub of Sapporo, where various types of fresh food and seafood are purchased by the city's merchants and restaurants.
It's a great place to pick up fresh food during your stay in Sapporo or original souvenirs. The Central Market is quite large, with over 350 vendors manning the two rows of 60 stalls and a total area of 83,972 square meters. Food from all over Hokkaido is on display, with a special focus on vegetables, fruit and seafood. Starting at 6:00 AM every morning trucks bring in the freshest produce and seafood, and the various purchases and auctions start. While the general public is not allowed into the core of the market, the outlying stalls sell all the various items, most of which are available at wholesale prices. It's a great place to pick up such delicacies as Hokkaido hairy crab, jagaimo potatoes, fresh corn and Yubari melons. The market is open year-round, and it's an interesting visit at any time. It's very popular with tourists, and tour buses arrive like clockwork.
Parking for cars and buses is available for free, but since the market is just a 10 minute walk from both the Nijyuyonken Subway Station and JR Soen Station public transit is the most convenient way to get there. Take the subway from Sapporo Station on the Toho Line (blue line) and get off at Nijyuyonken Station. From there it's about a 10 minute walk to the northeast. Via JR get on at Sapporo Station and disembark at JR Soen Station, which is only one stop away. From there walk about 10 minutes to the northwest. JR is the cheaper and faster of the two routes, costing less than 200 yen and taking about 5 minutes. Alternately you can take a taxi from Sapporo Station.