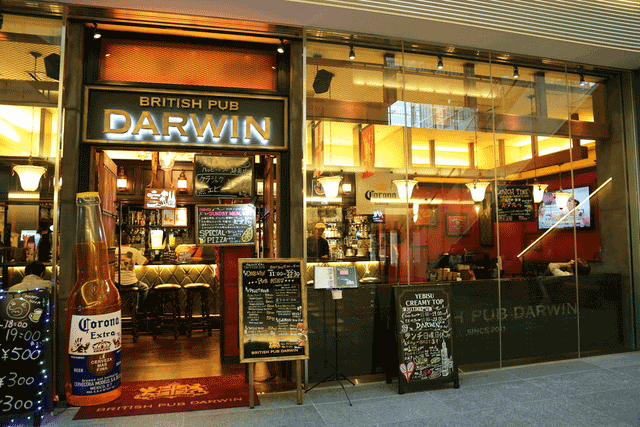 Sapporo is a lovely place to visit, there's plenty to see, do, eat, drink and experience… and the people are extremely friendly and accommodating. First time visitors can be put off though by the number of bars and clubs that are reluctant to admit foreign visitors, unless you speak Japanese. It's important to understand that this is not because they don't want foreign customers, it's simply that they don't have the confidence to communicate effectively and provide good service (very few shop owners and staff in Sapporo can speak English). Therefore for the first time visitor the best time can often be had at the establishments where local expats and visitors usually hang out, and the staff knows how to provide good service to visitors from overseas. These are also the places where you'll have a good opportunity to meet locals eager to make international friends and try out their English:
Pubs
Imported as well as domestic beer, fish & chips, hamburgers, and English language menus. These are the places that will feel most like home if you're from a Western, English speaking country. For those both arriving and on their way out of Sapporo a great place for those that feel like a pint of Guinness is Irish Pub O'Neill's at Sapporo Station. For imported beers from around the world and some of the best roast chicken in town try Paul's Cafe, and for a traditional British Pub try British Pub Darwin. Farther south towards Susukino Brian Brew gets good reviews for its draft Guinness and Kilkenny beer and original black hayashi rice, and Curious Fox is a newly opened British style Pub.
Sports Bars
These are the places to watch the game, support your team, and meet local sports fans. Big screen TVs and satellite connections mean you won't miss any of the action. TK6 is a lively, two-floor bar and restaurant located in Tanuki Koji and is Sapporo's main international watering place, or as such establishments are commonly referred to, "Gaijin Bar". Jersey Bar is just a block away, also in Tanuki Koji.
Wine Bars
Lately Sapporo has been undergoing a boom in wine bars and Spanish tapas style dining bars. Although a bit more pricey than pubs, the upscale atmosphere and delicious menu makes them a great place to visit! Bar Espana is a Spanish style tapas and wine bar located right at street level on Sapporo's main street Ekimae Dori in Susukino. Its sister bar Aperitif is north near the Odori shopping district.
Nightspots
These are the places where the party really gets going, usually after midnight, and keeps going until the sun comes up! The infamous, long running RAD Brothers is a good place to meet both locals, resident Expats and other travelers. Its doors open right onto one of the main intersections of the Susukino entertainment district. Across the street and down a block is Booty, Sapporo's premier international nightclub/disco, very popular amongst both the local Japanese and foreign expat community.