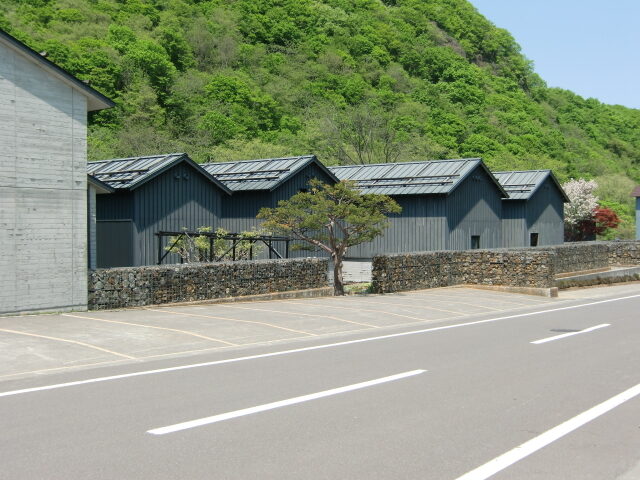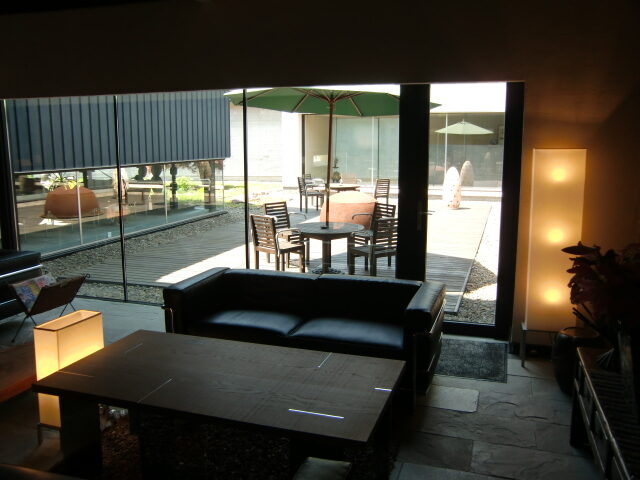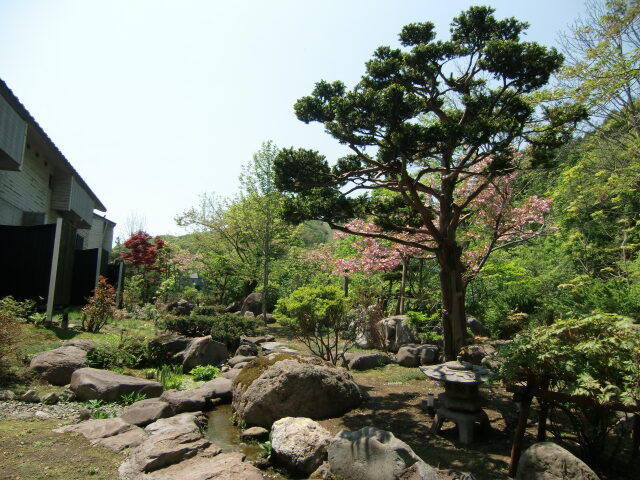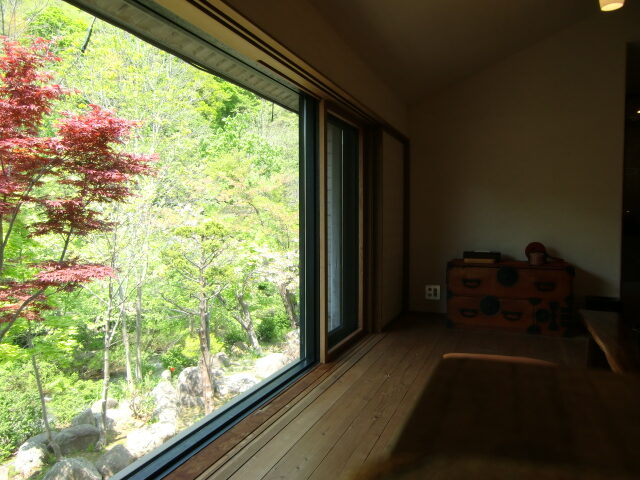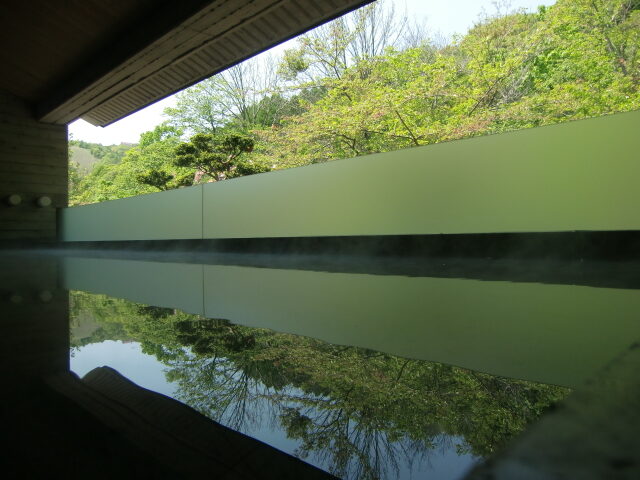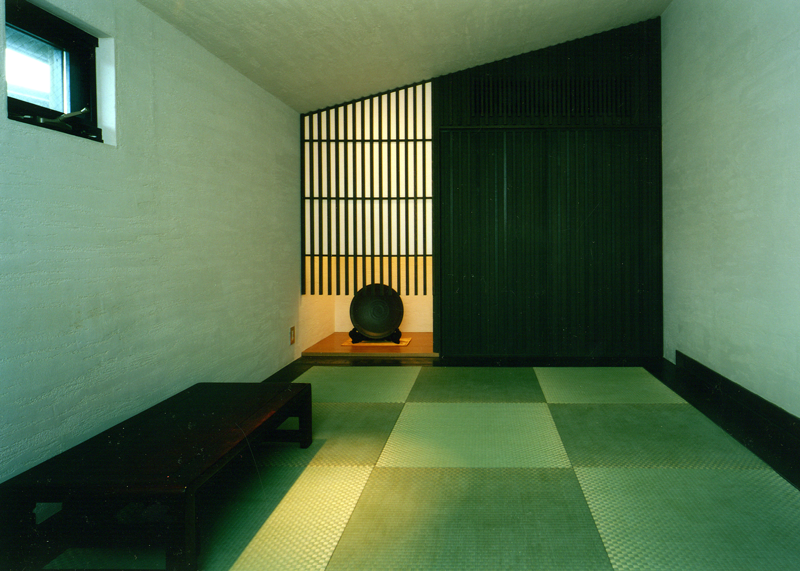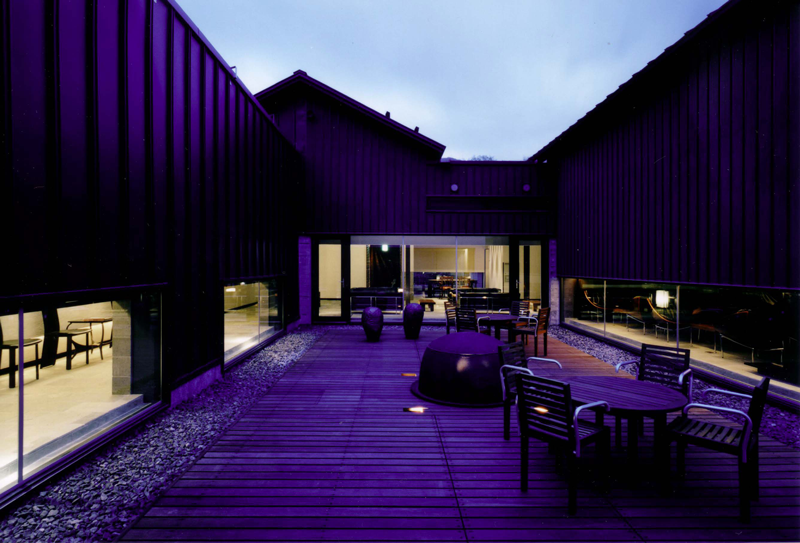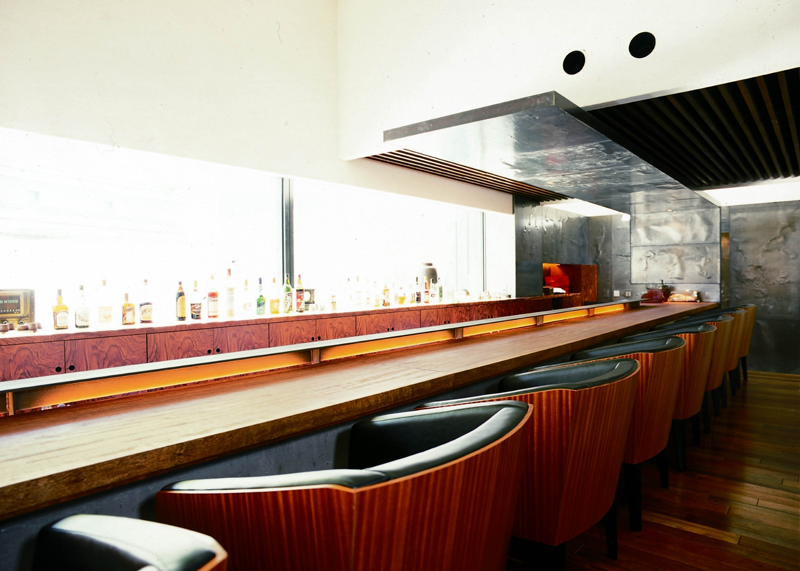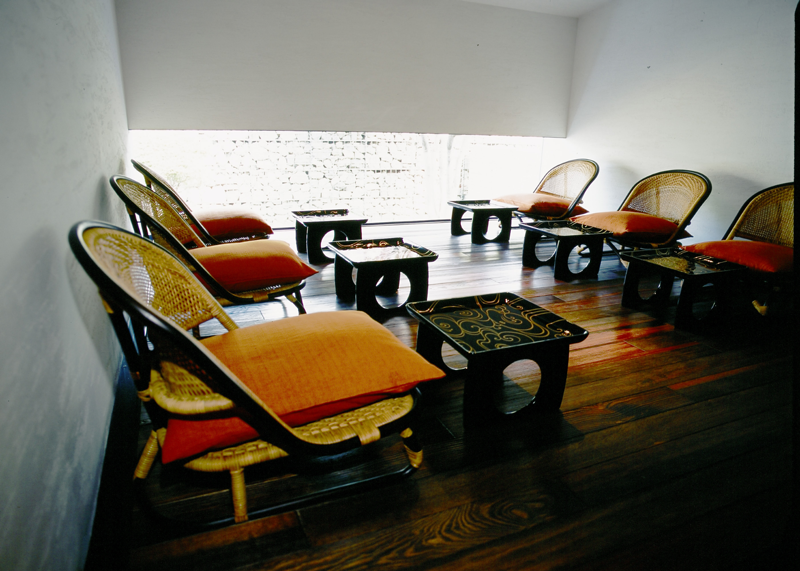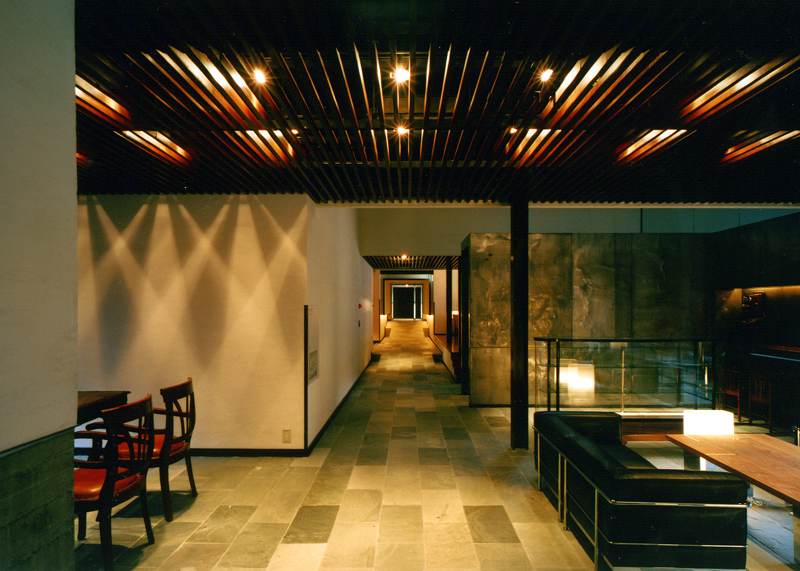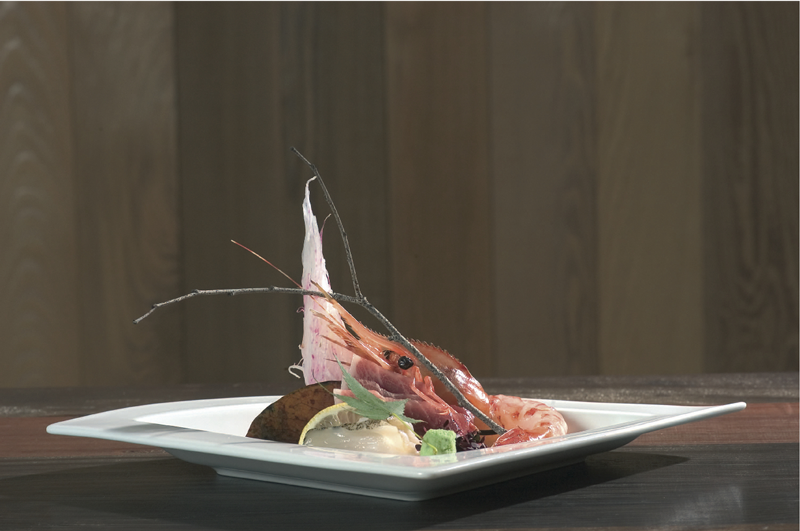 Otaru Ryotei Kuramure is a boutique designer Ryokan (traditional Japanese Inn) located at Asari Onsen, in the hills above Otaru, a charming port town located about a 40 minute drive from Sapporo.
Kuramure provides a unique, relaxing experience that's perfect for couples, families and groups looking to spend an intimate vacation together. Following the Ryokan tradition, Kuramure provides a very high level of service, with comfortable, relaxing rooms each of which is paired with a private dining room on the first floor. Unique to Kuramure however, is its modern, minimalist design which combines elements of traditional Japanese design such as tatami flooring and cushion seating with modern stone, leather and dark wood elements, as well as Western style beds, armchairs, etc. The exterior is reminiscent of Japanese castle and manor construction, with a rock wall surrounding the hotel grounds, humble dark-wood panelled buildings, small exterior windows modelled after arrow ports, and an interior courtyard with patio, and rock gardens. The interior features corridors modelled after the traditional narrow streets found in Kyoto, built before the era of automobiles. At key points throughout the hotel the ceilings are very low, requiring one to bow one's head in order to enter the next area. This is done to invoke the feeling that everyone who enters does so on the same level, leaving behind all notions of status, financial standing, and worldly cares, and that once inside everyone can relax and enjoy the time together apart fro the outside world.
The rooms are typical size for a Japanese Ryokan, not overly large, but well designed with open floor plans, sliding partitions between rooms, and modern furnishings such as TVs hidden away inside traditional wooden cabinets, many of which are antiques collected from around Japan. A mix of modern accoutrements and traditional Japanese elements makes for a very relaxing, intimate atmosphere. It's the perfect mix of Japanese minimalist design and Western convenience, with tatami flooring, futons and low tables together with Western style style lounge chairs and beds. Windows are set low in the wall, giving the best view of the outside gardens when sitting on the floor, and are designed to let in just the right amount of light to add to the peaceful, relaxing atmosphere. Some guests used to higher windows may feel that this makes for a dark, somewhat claustrophobic feeling, but they are encouraged to try sitting at the low table in the Japanese style to experience the view this way. On site facilities include public onsen (hot spring) bath with partially enclosed rotenburo (outdoor bath), library/study with a good selection of books (mostly in Japanese however), a fairly extensive record collection which guests can select themselves and play on the record player, lounge area with armchairs and coffee tables and well-stocked bar. The bar is unique in that all drinks are included in the price of rooms, so once you've checked in you can enjoy the full selection of cocktails, beer, wine, sake, as well as coffee and tea with no additional fee. Meals are also included in the room price, with breakfast and dinner served in your private dining room. In summer you can also enjoy the courtyard, gardens and patio.
Nestled in the hills above Otaru next to the Asari River, Kuramure benefits from the on-site natural onsen (hot spring) waters of Asarigawa Onsen. The onsen water is piped directly in to the large common bath on the first floor, as well as to individual stone tub onsen baths in the rooms. There is also an outdoor, semi-enclosed rotenburo (outdoor spa) which allows for open-air bathing. The natural setting is a great place for a relaxing getaway and provides a chance to slowdown and spend time with family and friends. Shopping, dining and other activities are available in Otaru a short shuttle bus ride away, but once checked in to Kuramure most guests tend to change into the provided yukata (cotton robes) and stay on the grounds for the duration of their stay.
To get to Kuramure take the JR Hokkaido Train from Chitose International airport through Sapporo Station towards Otaru, and get off at Otaruchikko Station. From there the hotel shuttle bus will pick you up. Please note that you must reserve in advance for the shuttle bus so they know when to pick you up.
This post is also available in: Japanese