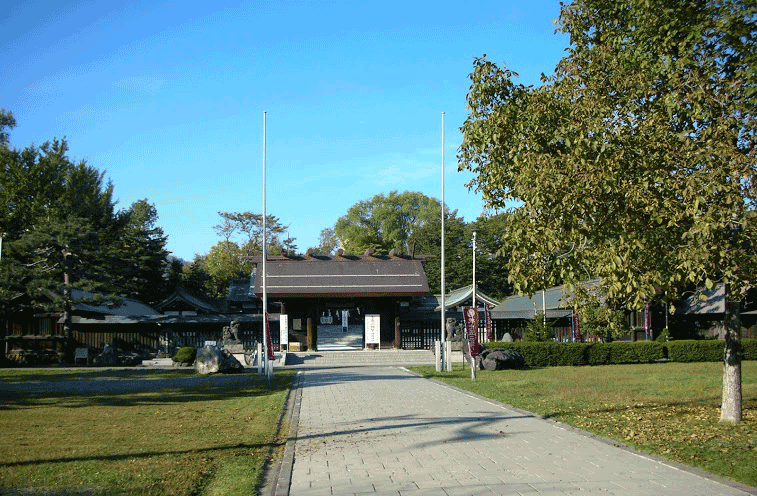 Gokoku Shrine, also known as Nakajima Park Shrine, is a pretty little shrine located at the southern end of Nakajima Park.
The Nakajima Park summer festival starts here before the parade winds its way to Hokkaido Shrine at Maruyama Park. Gokoku Shrine is also popular for traditional Shinto weddings, with its picturesque setting by the park. There are many photo opportunities at its grounds, and it's a good place to get a taste of traditional Japanese culture.
To get there walk south along Ekimae Dori through Susukino until you reach Nakajima Park. Go through the park to its southernmost section and cross the road that runs through the park to enter the shrine. If you're in a hurry, you can ride the Nanboku Subway (green line) to "Horohira Bashi" station. The shrine is a two minute walk from Exit 2.
This post is also available in: Japanese