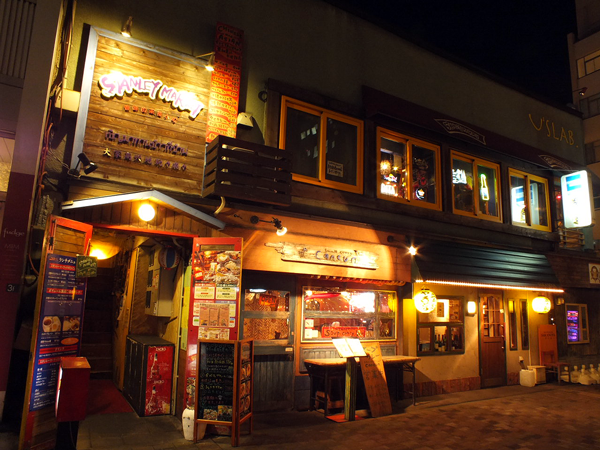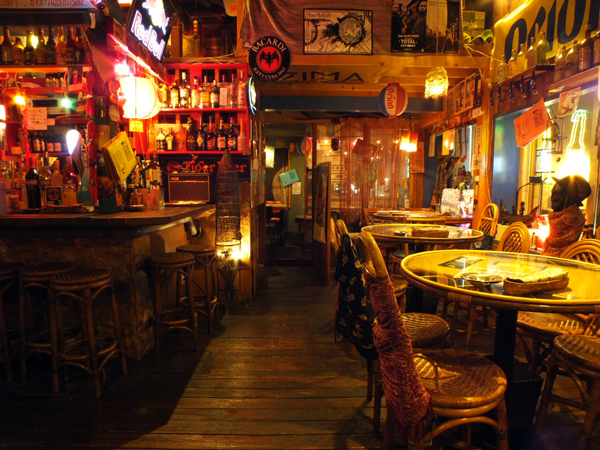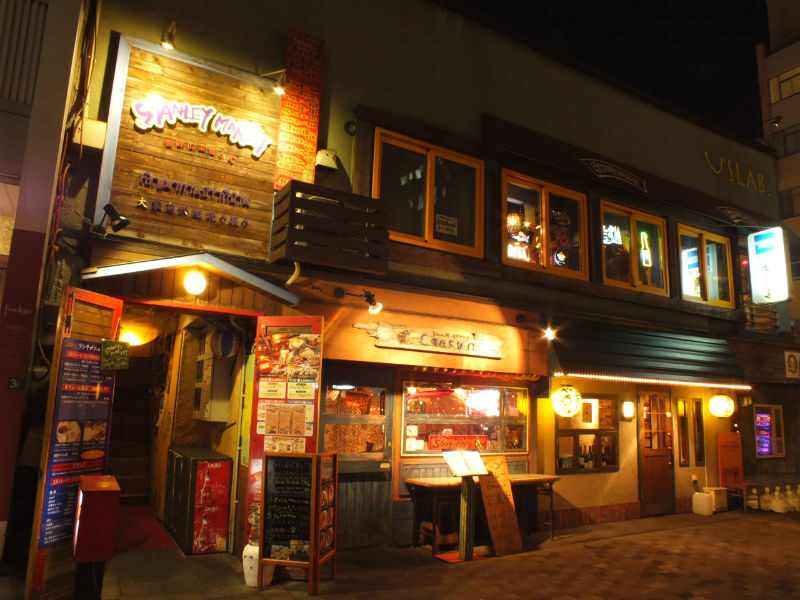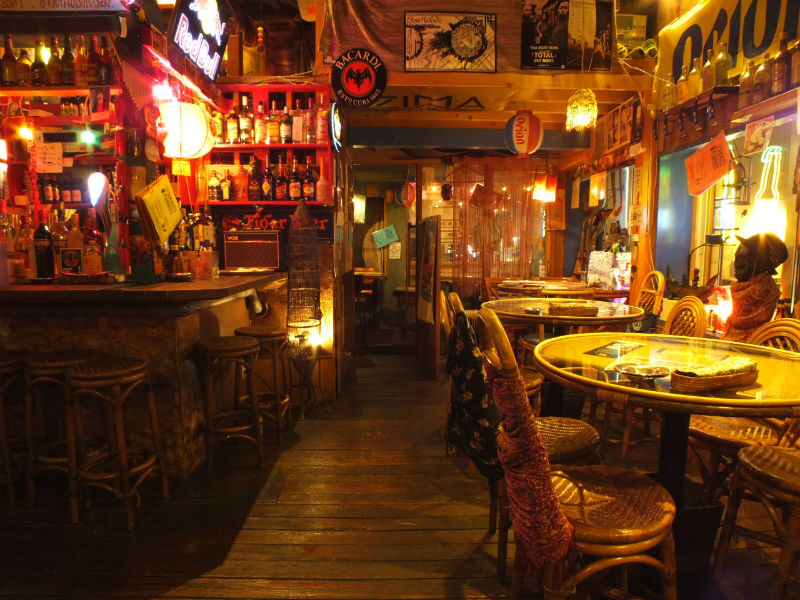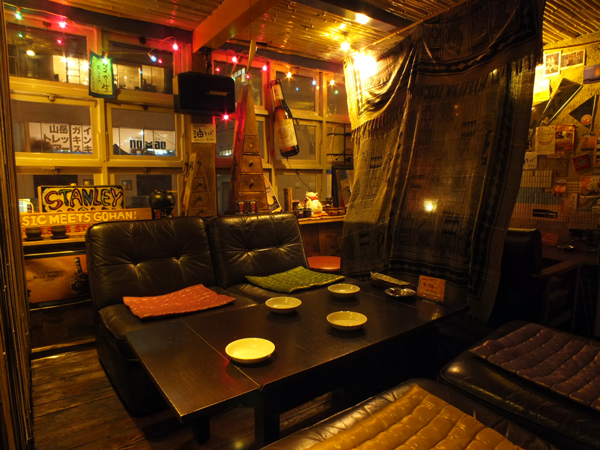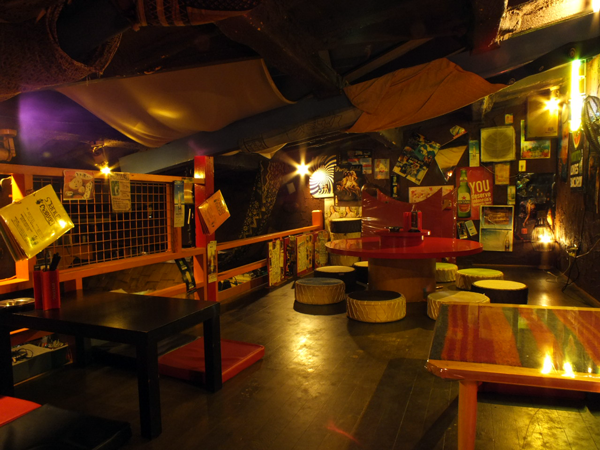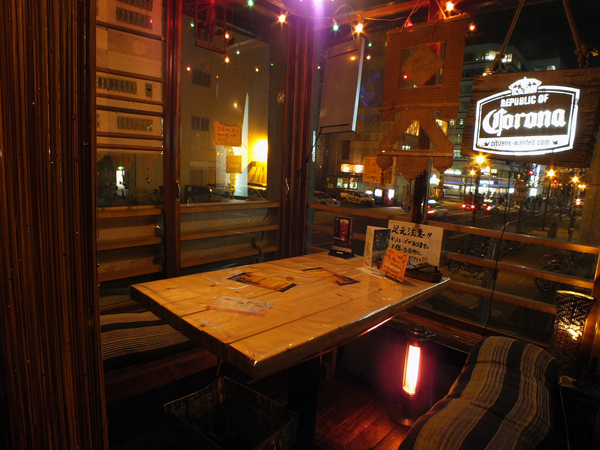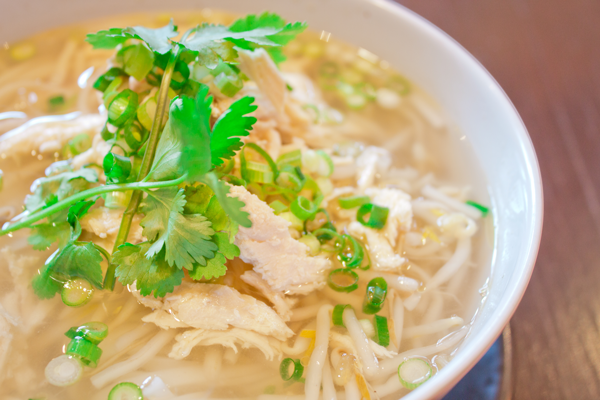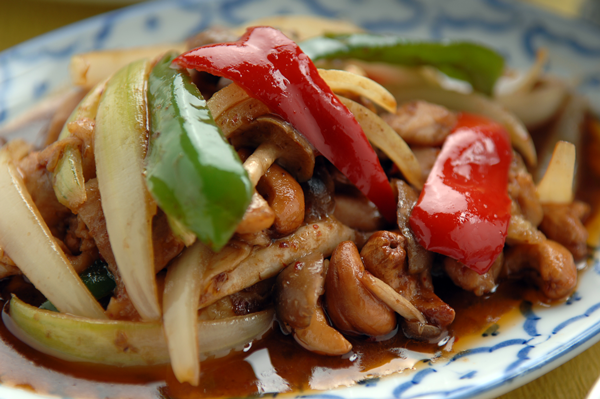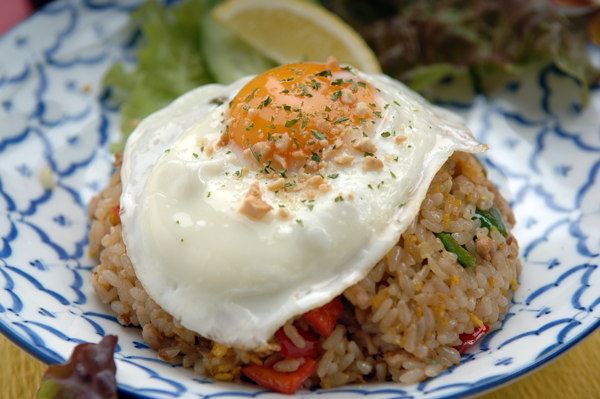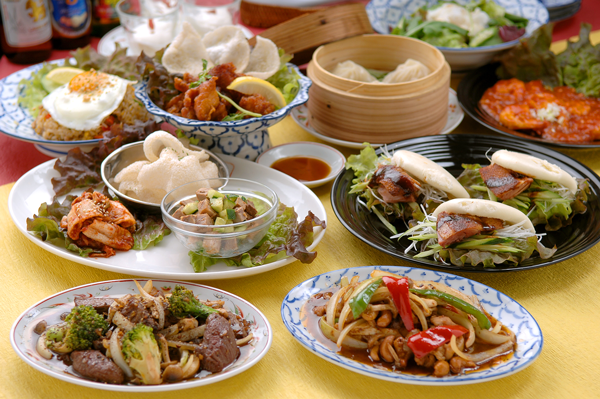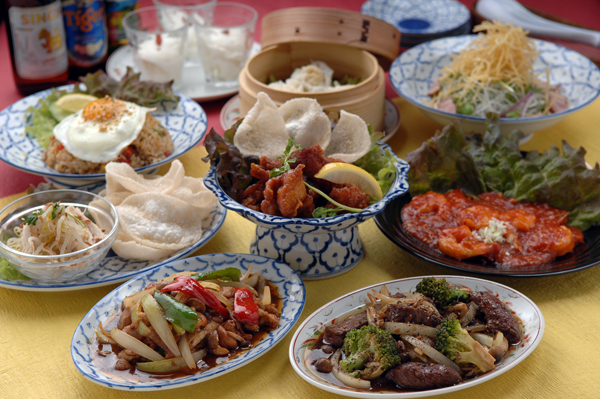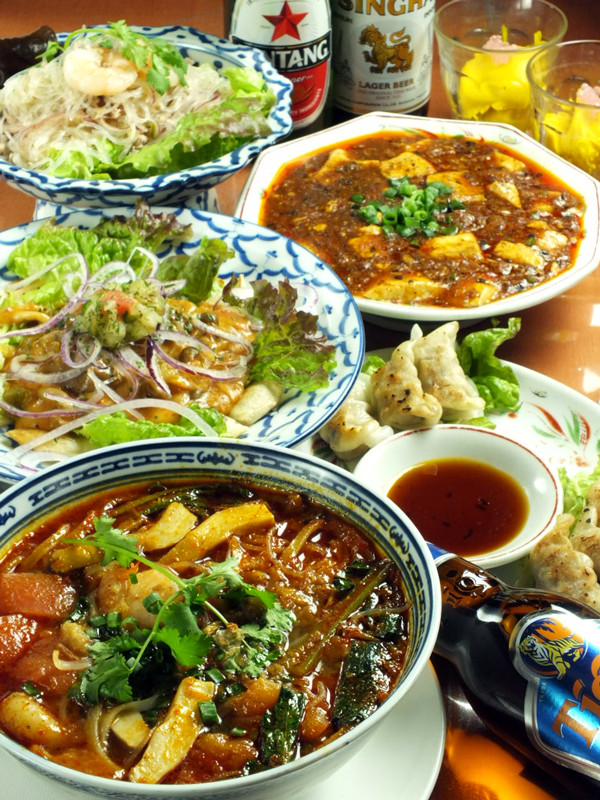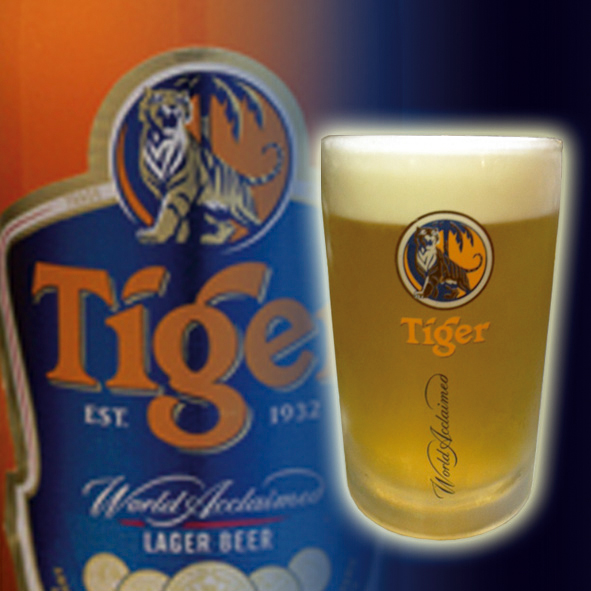 Asian Stand Stanley Market, located in downtown Sapporo between Odori Park and the Susukino Entertainment District, is an Asian restaurant with a South Asian decor serving Asian cuisine including Chinese, Thai and Vietnamese dishes.
Stanley Market's most popular dish is Vietnamese Pho, a noodle soup with a semi-mild broth and toppings of steamed chicken and bean sprouts. Their homemade red curry paste is good for those who prefer spicier tastes. Other popular dishes are the medium-spicy Lao stir fried rice, Thai green curry with a mild coconut taste and spicy sauce, and Singapore-style noodles with prawn flavored broth. Small a la carte dishes include Gỏi cuốn (Vietnamese rolls), Indonesian deep fried chicken with spicy sauce, and Chinese hot buns and dumplings.
Course meals for parties are also available. The Thai and Vietnamese course comes with popular Asian dishes including Gỏi cuốn, omelette, Gai Yaang (Thai grilled chicken with Thai soy sauce) Thai green curry, and a 120 minute all-you-can-drink drink plan. The Extreme Spicy Food course comes with all the spicy dishes on the menu and is well worth a try if you love spicy foods!
Lunch is served between 12 noon and 2 pm on weekdays and between 12 noon and 3 pm on weekends and public holidays, with a wide ranges of choices. The Daily Lunch Plate comes with your choice of daily fried dish, rice, soup, salad, Chinese hot bums, small deep fried foods, dessert and a drink. There is also a choice of weekly asian noodles which come with a drink, the Vietnamese Pho Set (a popular lunch menu which comes with salad and a drink) and a Thai curry set. The dessert menu is also popular and includes pumpkin pudding with a pretty orange colored tapioca pudding.
Various types of seating plans are available, from comfortable sofa tables suitable for couples, to group seating which can accommodate up to 12 people. Romantic night views can be seen from the Terrace tables in summer, and private functions can be organized in the upstairs loft for groups of four to 20 people. The main floor tables are arranged with Asian decorations to create the feeling of being in a South East Asian food market.
Asian Stand Stanley Market is about a three-minute walk from Exit 1 at Odori Subway Station. Exit 1 is at the far west side of the station when walking through the Tozai (orange) Line Concourse. Once you take the exit, walk to the West along Odori Park and turn left at the next traffic light. Then cross the street with the Sapporo City Streetcar tracks and you'll see Stanley Market on the left. It takes around 15 to 20 minutes on foot from JR Sapporo Station.
This post is also available in: Japanese